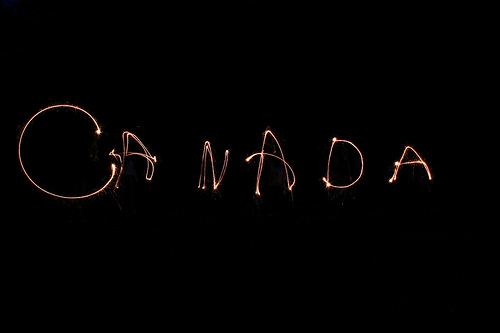 I was honoured to be chosen as a reader for the Canada Writes creative nonfiction competition for 2013. Over the winter months, I sifted through hundreds of submissions that arrived at my door every few days in fat yellow envelopes. Now, at long last, the shortlist and winner have been announced.
Last week, I talked to Anne Malcolm, host of The Monday Morning After at CKUT Radio in Montreal, about creative nonfiction in general and about being a Canada Writes reader in particular. Even though I have a bit of a phobia of hearing to audio of myself, I took the plunge and sat down to take a listen to the interview and decided it wasn't so bad.
You can listen to the CKUT interview with Anne Malcolm here.
You can read my Q & A (the one I refer to in the radio interview) about being a Canada Writes judge here. 
[Photo: .sarahwynne.]