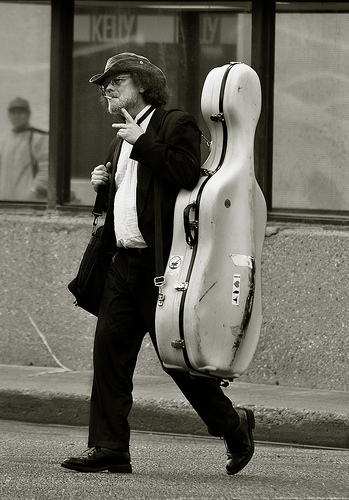 OMNIBUS 2012-3 CANADIAN AUTHORS SERIES EVENT, MONDAY, APRIL 29, 5 P.M.
GERALD HILL. CASSIE STOCKS. JULIJA ŠUKYS.
UPPER CRUST CAFE, SOUTH EDMONTON. 10909-86 AVE.
Gerald Hill is the author of Fourteen Tractors (NeWest Press, 2009),
 for which he won the 2009 Saskatchewan Book Award for Poetry. He has 
published four other collections of poetry: My Human Comedy (Coteau
Books, 2008), Getting To Know You (Spotted Cow Press, 2003), The Man
From Saskatchewan (Coteau Press, 2001), and Heartwood (Thistledown
Press, 1985). He lives in Regina, where he teaches English and 
Creative Writing at Luther College at the University of Regina.
MacEwan University grad Cassie Stocks has just been awarded the 2013 
Leacock Memorial Medal for Humour for her first novel Dance, Gladys,
 Dance. She lives in Eston, Saskatchewan.
Narrative nonfiction writer and biographer Julija Šukys is the author
 of Epistolophilia: Writing the Life of Ona Šimaitė (University of 
Nebraska Press, 2012). Šukys follows the letters and journals of
 Šimaitė (1894–1970), a Lithuanian librarian who for several years 
aided Jews in the Vilnius ghetto during German occupation. Eventually,
her activities were detected by the Gestapo and Šimaitė was sent to 
Dachau. Journeying through thousands of letters, scores of diaries, 
articles, and press clippings, Šukys negotiates with the ghost of
 Šimaitė, beckoning back to life this quiet and worldly heroine—a giant 
of Holocaust history (one of Yad Vashem's honoured "Righteous Among the
Nations"). The result is at once a mediated self-portrait and a 
measured perspective on a remarkable life. It reveals the meaning of life-writing, how women write their lives publicly and privately, and
 how their words attach them—and us—to life. Šukys is also the author 
of Silence Is Death: The Life and Work of Tahar Djaout (University of 
Nebraska Press, 2007). She lives in Montreal.
[Photo: sahlgoode]