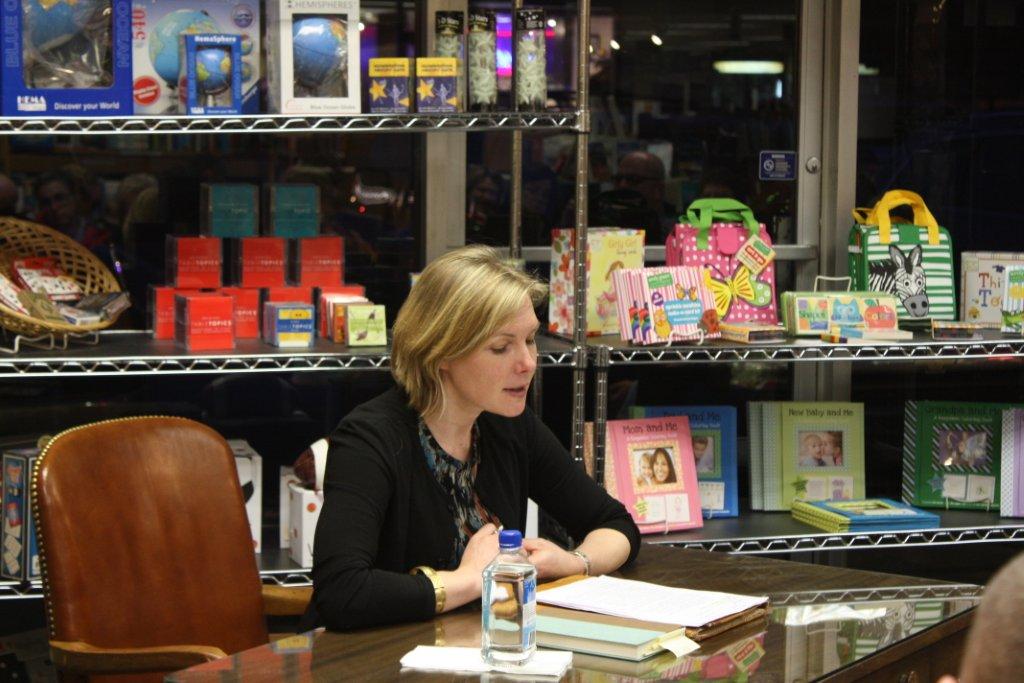 Lately, I've been away from home a lot. And it's all been in service of my book, Epistolophilia.
My "book tour" — as my sister-in-law so generously called the series of lectures, conferences and readings that I almost single-handedly organized and raised money for — has, since November, taken me from Toronto to Chicago to NYC, Washington DC, Worcester, Mass., then Missouri, Nebraska, Boston (twice!), and a few different venues here in Montreal.
Along the way, I've been greeted with heart-warming generosity and support. I've met readers who loved the book and wanted their copies signed, librarians and archivists who thanked me for giving them a hero, survivors and their children, young university students who were sweetly nervous to talk to me, and many colleagues and new friends who gave selflessly of their time to make my visits run smoothly.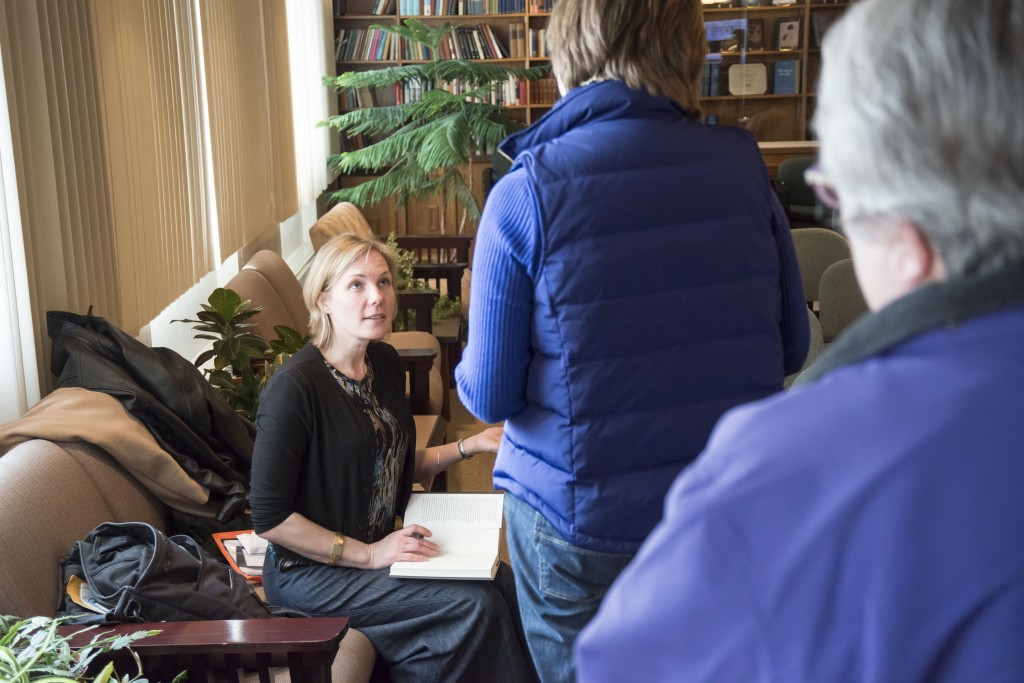 Highlights included wine and cheese at a little NYC bistro with a French-Litvak documentary film maker, meeting a writer-researcher in Worcester whose book has been helpful to me in my current work, dinner with 7 feminist scholars after a reading at Assumption College, and witnessing the machine that my Nebraska friend Gediminas Murauskas (below) set in motion — namely, a whirlwind series of readings and meetings in Lincoln and Omaha that made me feel like some sort of rock star.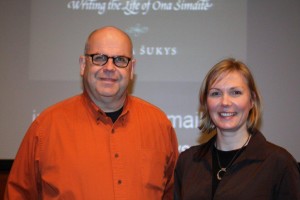 Last of all, there was the frenzied embarrassment of riches that is the AWP Conference — a meeting of 12,000 writers — held in Boston this year. I met essayists I've been corresponding with for a while and whose work I love, discovered new (to me) authors and books, listened to stimulating panels about CNF and memoir, and witnessed big-name writers read and talk about their work in a way that was familiar and friendly (Augusten Burroughs, Cheryl Strayed, Derek Walcott, Seamus Heeney, Phillip Lopate, David Shields, Pam Houston, Roxanne Gay…and on and on). There were dinners and lunches to share with writer friends, wine glasses to clink, and much to learn.
Along the way, my son and husband have been forgiving of my absences. We all understand that this is temporary, but that supporting a book and meeting with readers is part of the job of a writer.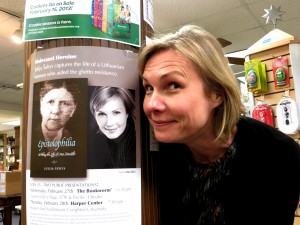 So, what did I learn about "touring" a book? Here are seven things, off the top of my head. If I come up with more, I'll share those in the days to come.
Consider all invitations seriously, even those from smaller and less glamorous places. Readers are readers, and if they are reading your book, be gracious. Don't be a snob.
Don't go broke for the tour. I applied for grants to attend conferences and tapped into local funds available to support the arts. Embassies and universities can be good sources of funding. Sometimes all you need to do is ask.
Arrange to have books for selling/signing sent ahead to wherever you are reading. This avoids shlepping 30 pounds of paper onto a plane.
Pace yourself. The process is both exhilarating and exhausting. Don't underestimate how tiring it is for an introvert to be "on" for several hours. Give yourself time to recover so your mood doesn't turn nasty.
Try developing 3 or so versions of a talk, so that you can pick the most appropriate one, depending on the venue and audience.
Photographs and other visual materials are very effective at literary talks. Travel with a data stick and arrange technology in advance, but be flexible enough to go without visuals at the last minute in case you hit a technical snag.
Don't punish those who came. Some of your events will hugely attended and others might be tiny meetings. Do what every writer on a book tour tells you to do: read and speak as if the room were full, even if there are only 7 people present, including you.