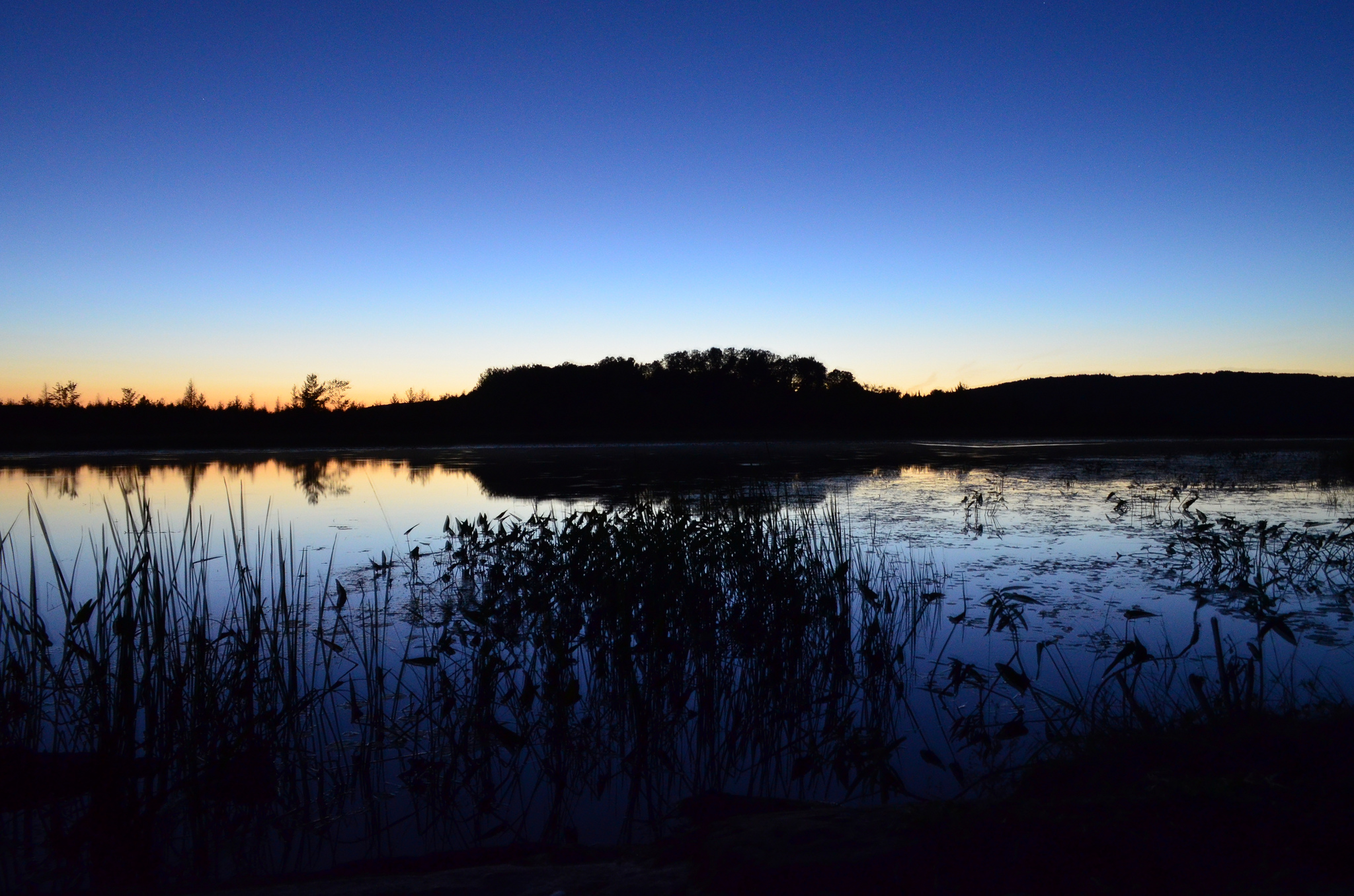 So, I'm about to start a major rewrite of my new book (again). I keep reminding myself that no one said this was supposed to be easy and that wanting a manuscript to be ready, no matter how hard you do so, doesn't make it so.
But conditions for the start of the rewrite are in place: in two days, my husband, dog, son and I head north to an internet-free lake in Ontario. After a few days of visits with friends and family, my husband and I will be left alone on the lake with our work and few distractions. A sort of DIY writers' retreat.
A couple months ago, I heard Michael Harris in discussion about his book, The End of Absence. It's about technology and about how we are constantly "connected." Never alone, never quiet. Anyone who knows me will confirm that I don't carry a smartphone (we gave ours up as a family two years ago, mostly for economic reasons), so in this sense I'm far less connected than most. I thought it was funny to hear how Harris engineered an experiment in unconnectedness by duct-taping his smartphone to the kitchen counter. We still, quaintly, use a landline and our phone still sits on the kitchen counter, attached to the wall behind it. Though we have a cell phone, we rarely know where it is or if it's charged.
All that said, I am very attached to my laptop, to email and to quick Internet searches. Possibly too attached. The laptop will come to the lake (along with the book drafts on it) but the internet connection will be left behind.
It's not a stunt, this unplugging of ours. It just happens that the cottage we chose, perfect in every other way, is unconnected. Perhaps that too, in the end will turn out to be a perfect attribute. And though I'm not heading up to the lake to create the conditions for an essay about the internet-free life, I suspect I may have some thoughts about it when I return.
I'll let you know what I come up with.
[Photo: AKATDOG]