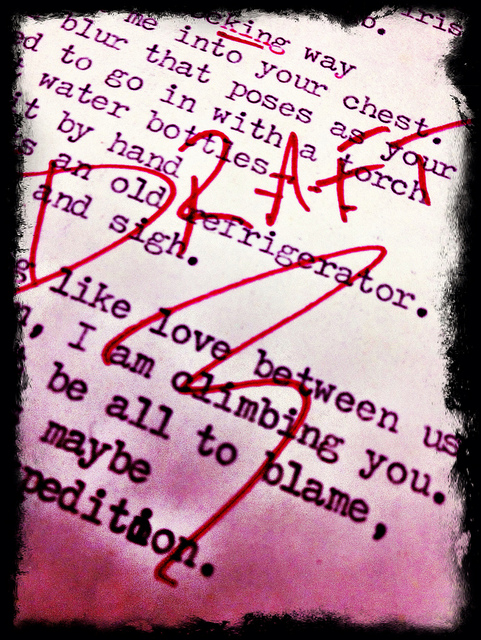 I'm now entering the last weeks of my first semester of full-time teaching. (For those of you new to this blog, I recently started a faculty position in Creative Writing at the University of Missouri's English Department). Moving from utter solitude and a focused life of writing to a busy schedule of classes, meetings, and constant human contact has been exciting but challenging. This weekend, for example, I was so tired that I collapsed on the couch for a full two days. Only now, after a lot of sleep, some yoga and a movie, can I face the computer and my books once again.
The upside is that, along with my students, I feel like I'm learning and advancing at breakneck pace. As a result, the issue of how much we can learn and how fast we can do it has been on my mind.
The fact is, truly good writing takes time. Sometimes it takes insane amounts of time that few non-writers would predict. My essay, "Pregnant Pause," for example, was three years in the making. That's the kind of time that few grad students can afford: there are seminars to finish, comprehensive exams to write, theses to complete, and CVs to build.
Now that I've been at it for a few months, I'm starting to see that there are two kinds of time at play in the creative writing program context: writing time (when an essay naturally takes three years to complete) and institutional time (when said essay needs to be handed in ten days before Christmas).
While it would seem that the more "natural" writing time would be liberating and productive (and therefore the obvious winner in the contest between the two), it can also be yawning and oppressive in its formlessness. Writing time can kill you with its endlessness, foster procrastination, and kill hope. Institutional time, on the other hand, in its very arbitrariness, can be weirdly good for a writer. There's nothing like a deadline to boost productivity. Fear of public shame works well too — our students regularly present work to their peers, and none of them want to share work that's crappy. They work with urgency and energy that can only come from outside strictures. And yet, I find myself once again going back to writing time, and reconsidering its merits, because for all the umph that institutional time provides, it cannot duplicate the insight, reflection, perspective and polish that writing time affords.
The trick to fostering good writing and what I think of as "real" writing within the university context, is to find a way to adhere to institutional time without ever losing sight or feel of writing time. The tension between them is undeniable, but perhaps productive and energizing too.
If you teach in a university context, how do you negotiate writing and institutional time?
[Photo: Damian Gadal]