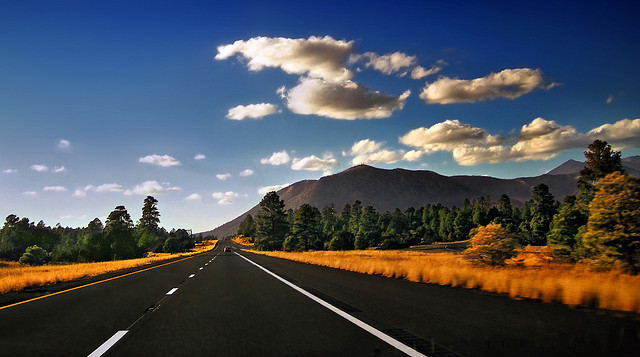 Deadline: Sunday, Feb. 2015
We are seeking NonfictioNOW 2015 panel proposals that bring together a group of three to five people to engage insightfully with some of the rich and vibrant contemporary debates around nonfiction
Northern Arizona University, Flagstaff Arizona, 28 – 31 October, 2015
NonfictioNOW is one of the most significant gatherings of writers, teachers and readers of nonfiction from around the world.
NonfictioNOW 2015 will be hosted and presented by Northern Arizona University, with co-sponsors RMIT University's nonfictionLab and The Writers' Centre at Yale-NUS College, Singapore. 2015 Keynote speakers include Maggie Nelson, Brian Doyle, Michael Martone and Ander Monson.
We are seeking NonfictioNOW 2015 panel proposals that bring together a group of three to five people to engage insightfully with some of the rich and vibrant contemporary debates around nonfiction. Panel submissions are due on 15 February 2015.
These questions include, but are not restricted to, explorations of:
• Genres and their boundaries and tensions: the essay in its myriad forms (personal, narrative, lyric, collage, interdisciplinary), memoir, forms of immersion writing, history, literary and long form journalism and reportage, travel writing, food writing, hybrids of fiction and nonfiction
• Forms beyond the strictly literary: for example documentary, radio, video and networked (online) essays, graphic memoir
• Regional characteristics and issues in nonfiction writing
• Historical threads of influence, style and discourse, from the long tradition of nonfiction connecting, for example, Seneca, Montaigne, Woolf, Orwell, Geoff Dyer, Chris Marker…
• Issues such as truth and authenticity, fakery and lies, trust and ethics, politics and power — the creative tensions between 'art', 'facts' and 'truth
• The poetics of nonfiction
• Representations of self and other in nonfiction
This is an invitation for nonfiction practitioners both within and outside the academy – a rare chance for discussion to extend across these boundaries!
All submissions should be 300 – 750 words, and also include a 150 word précis, and 50 word bio that can be used in the conference program.
When submitting your panel, please include the details of fellow panellists you have already been in dialogue with. Please also think carefully about the chairing of your panel: whether yourself, or another panellist will also chair the session, and clearly state if you need help in finding a chair.
Please also let us know if you do not have fellow panellists in mind, but are interested in becoming a panellist, along with the topic you are interested in exploring as part of a panel. One of the things we hope to do is encourage international connections within panels, so we may be able to link you up with potential fellow panellists from another country.
There will be opportunities to publish coming out of the conference
Prospective panellists are also encouraged to submit more than one proposal, though no more than three. Individuals may appear on a maximum of two panels or readings during the conference. Prospective panellists will be responsible for securing the commitment of fellow panellists to attend the conference if the proposed panel is selected. We will send confirmation to your fellow panellists to confirm their attendance.
Please note that the conference will not be able to pay for the travel or accommodation of panellists. Travel costs will need to be covered by the panelists.
Email submissions to: info@nonfictionow.org
Visit the NonfictioNOW website here. 
[Photo: Nicholas A. Tonelli]