Here's an interview I did with ForeWord Reviews, a great publication that focuses on books published by independent presses. You can access the original here (scroll down to the bottom of the page):
Conversational interviews with great writers who have earned a review in ForeWord Reviews. Our editorial mission is to continuously increase attention to the versatile achievements of independent publishers and their authors for our readership.
Julija Šukys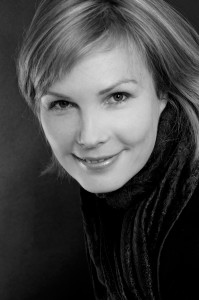 Photo by Genevieve Goyette
This week we feature Julija Šukys, author of Epistolophilia.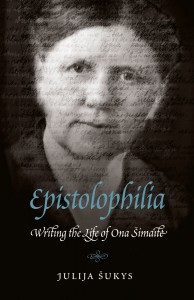 978-0-8032-3632-5 / University of Nebraska Press / Biography / Softcover / $24.95 / 240pp
When did you start reading as a child?
I learned to read in Lithuanian Saturday school (Lithuanian was the language my family spoke at home). I must have been around five when, during a long car trip from Toronto to Ottawa to visit my maternal grandparents, I started deciphering billboards. By the time we'd arrived in Ottawa, I'd figured out how to transfer the skills I'd learned in one language to another, and could read my brother's English-language books.
What were your favorite books when you were a child?
E. B. White's Charlotte's Web and Roald Dahl's Charlie and the Chocolate Factory come immediately to mind. These are books that I read and reread.
What have you been reading, and what are you reading now?
I recently finished Mira Bartok's memoir The Memory Palace, which I found really extraordinary. I'm now reading Nicholas Rinaldi's novel The Jukebox Queen of Malta, which was recommended by the writer Louise DeSalvo. My husband, son, and I are nearing the end of an eight-month sabbatical on the island of Gozo, Malta's sister island, so I'm trying to learn more about this weird and wonderful place before we head home to Montreal.
Who are your top five authors?
WG Sebald: To me, his books are a model of the possibilities of nonfiction. They're smart, poetic, restrained, and melancholy.
Virginia Woolf: I (re)discovered her late in life, soon after the birth of my son, when I was really struggling to find a way back to my writing. She spoke to me in ways I hadn't anticipated.
Marcel Proust: I read In Search of Lost Time as a graduate student, and the experience marked me profoundly. This is a book that doesn't simply examine memory, but enacts and leads its reader through a process of forgetting and remembering.
Assia Djebar: I wrote my doctoral dissertation, in part, on Assia Djebar, an Algerian author who writes in French. Her writing about women warriors, invisible women, and the internal lives of women has strongly influenced me. Djebar, in a sense, gave me permission to do the kind of work I do now, writing unknown female life stories.
Louise DeSalvo: I discovered De Salvo's work after the birth of my son when I was looking for models of women who were both mothers and writers. DeSalvo is a memoirist who mines her life relentlessly and seemingly fearlessly. She's a model not only in her writing, but in the way she mentors and engages with other writers.
What book changed your life?
There are two. Virginia Woolf's A Room of One's Own and her collection Women and Writing, especially the essay "Professions for Women." I read these at the age of thirty-six when my son was approaching his second birthday. My work on Epistolophilia had stalled, and I was exhausted. I was trying to create conditions that would make writing possible again, but I was struggling with some of the messages the outside world was sending me (that, for example, it was selfish of me to put my son in daycare so that I could write; or now that I'd had a baby, my life as a woman had finally begun, and I could stop pretending to be a writer).
I remember feeling stunned by how relevant Woolf's words remained more than eighty years after she'd written them. What changed my life was her prescription (in "Professions for Women") to kill the Angel in the House. Before reading this, I'd already begun the process of killing my own Angel, but Woolf solidified my resolve. There's no doubt that she is in part responsible for the fact that I finished Epistolophilia and that I continue to write.
Continue reading "Author Interview in Foreword Reviews this Week"